About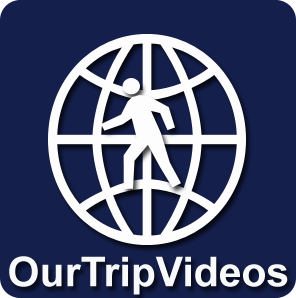 Welcome to OurTripVideos website!
Visual Enchantment – A simple Video Yajna for our World Peace
Explore America – We visit, We record, We present – You Enjoy
Free largest trip/events videos collection in Washington DC Metro area
OurTripVideos site is a non-profit, non-commercial trip & event videos web site created with the basic idea of helping different kinds of people. We hope you will enjoy our videos about various events or places with nice background music. We have included information such as location, distance from nearest big city, history, and available attractions about each place/event, and so that you will save time for your next trip and have a better idea about how to manage your next trip.
Our videos are good for students as well. For example, the NASA trip video presents information about the launching of various satellites in the US. You will learn about the culture of Greece, Turkey, India, Canada, the US and also some funny unexpected things. You will also see Mother Nature at different places like Kanyakumari, the Grand Canyon, Shenandoah, the Everglades, Key West, and Niagara Falls. You will see famous and historic places like CN Tower, Bahamas, Statue of Liberty, Las Vegas, Williamsburg, Miami, Toronto, New York, Washington DC, and Gettysburg, Pennsylvania.
Enjoy our videos by selecting an event/place from Latest Videos or Google Maps or Search. You could also find the information about YouTube users rating and top views of these videos. No need to login or remember user name/password or no restrictions. Everything is free. We believe that since we are getting many free things from the world, why can't we give a little bit from our side? When we are enjoying something, why can't we share with others so that they will also enjoy and have knowledge about these places/events? One of our friends was asking, "I would love to see this world but can't travel due to certain circumstances." Well, this is our gift for these friends, and for you. This work is not only expensive, but also involves hard work. Each video may take 1 or 2 days of time to assemble all of the details, edit and place them in proper order. Check the Purpose and FAQ pages to get more information about our site.